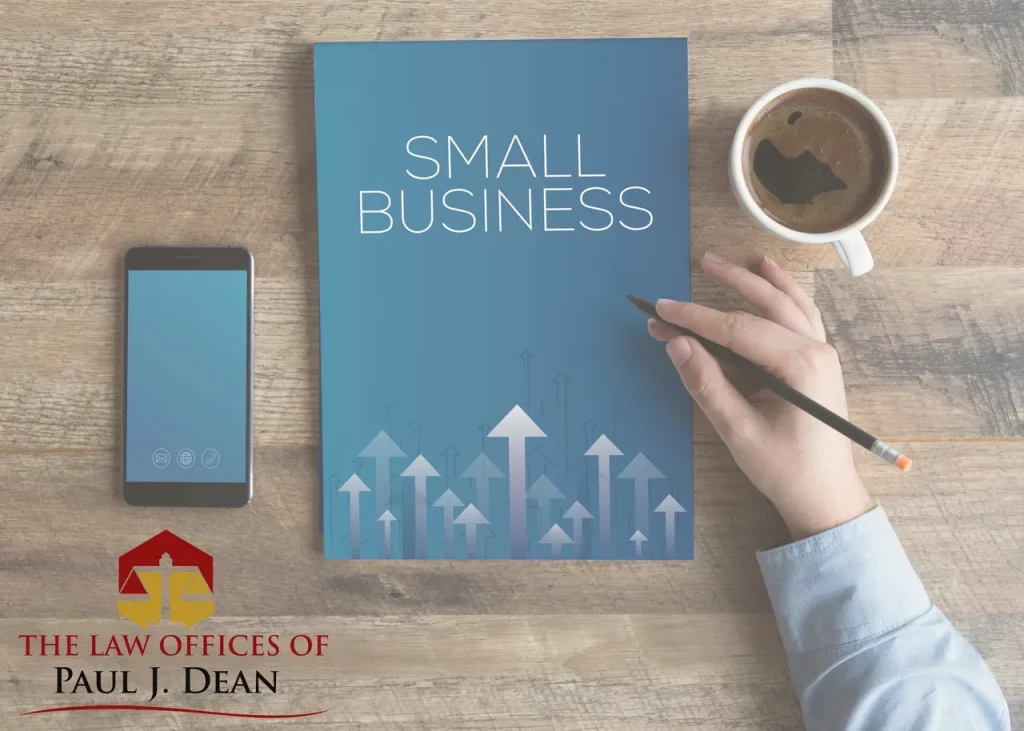 The dawn of the New Year is traditionally a time for resolutions, many of which revolve around people's personal health or financial well-being. For the small business owner, it is also a good time to get your company in good "legal shape." It is imperative for small businesses to have their proverbial "ducks in a row" when it comes to legal matters. Paying appropriate attention to issues such as incorporation, employment practices, liability protection, and contracting can help businesses avoid future pitfalls that could result in fines or costly litigation.
Here are some of the most important legal issues small businesses should be concerned with:
Corporate Structure– Whether you are a sole proprietor, a LLC, a partnership, or a corporation, every small business should regularly review whether their corporate structure best suits the nature of the business they are engaged in. Sometimes a different structure can provide advantages for businesses for operations and taxation, and provide extra protection from personal liability.
Operating Agreement- I am often struck by the many business owners I encounter that do not have an operating agreement in place for their businesses. Every business should have an operating agreement in place that outlines the business structure, details ownership shares, dictates how decisions are made, and provides guidance for the transfer of ownership stakes, sale or dissolution of the business. Operating agreements should have strong indemnification clauses that shield the owners from liability.
Business Succession Plan- For a small business owner, you should have a plan in place that outlines what happens to your business if you or any of the partner owners become disabled or pass away. The plan can be included in your operating agreement, and should also be referenced in your personal Will or Trust.
Business Licenses– Do you have the appropriate State and local business license for the work you are performing? Are the licenses up to date? Operating without the proper license in place could cause many problems down the road- from fines to loss of liability protections, to even the suspension of your business.
Contracts – Most businesses contract with either vendors, clients, customer or other entities they interact with. Having a solid contract in place can help avoid sticky issues if problems arise down the road. Businesses should have a standard contract in place that both assigns the proper amount of risk, and complies with State and local laws that dictate contract terms.
Employment Matters- If your small business has employees or hires independent contractors, there are a whole host of legal issues and requirements related to hiring, firing and protecting your business from illegal employment practices. Every small business should have standardized employment agreements that clearly outline the terms of employment, ensure confidentiality of business work products and contain terms of separation. In addition, the business should have an employee handbook that contains the business employment policies and prohibitions against illegal practices. There are Federal, State and local laws, ordinances and requirements that must be adhered to.
Liability Traps – Small business, particularly those that interface with the general public, always run the risk of getting sued by customers, clients or employees for a variety of issues. The last thing the business needs is an expensive lawsuit. Small businesses should regularly analyze their place of business and business practices to detect and correct issues that could cause a lawsuit in the future. Whether it's maintaining a safe place of business for your employees and customers, or properly supervising the work that's done, it is always a good idea to think ahead, and of course to be properly insured.
These are just some of the issues I regularly confront with the small businesses that I represent. Taking the time to take care of these things in advance can save a lot of money and heartache down the road. Your small business is likely your most valuable financial asset. Don't let the neglect of its "legal health" ruin your hard work and sacrifice!