Alexandria, VA – Surrounded by community leaders as well as family and friends, Paul J. Dean, Esquire, cut the Grand Opening ribbon on his legal firm's new office space on Lafayette Drive in the Fort Hunt area of Alexandria in Fairfax County.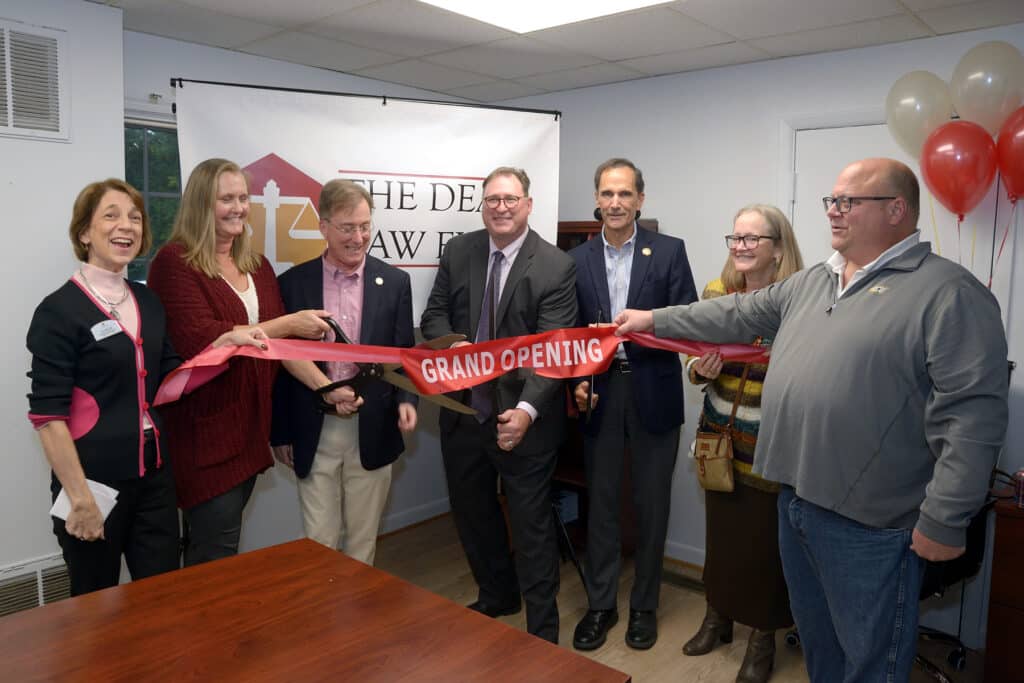 Sponsored by the Mount Vernon-Lee Chamber of Commerce, the grand opening represented a professional milestone for The Dean Law Firm. Chamber Board of Directors Chair Alison Ross-Tompkins began the ceremony with a hearty welcome and thanked Dean for opening his business in the heart of the community.
Virginia Delegate Paul Krizek congratulated Dean on heeding the call for attorneys to provide their much-needed services so conveniently for neighbors. "It's a dream we all have within our law practice, to hang our own shingle," Krizek said. "The Dean Law Firm is here serving the daily life needs of our residents and businesses."
Mount Vernon District Supervisor Dan Storck welcomed Dean as "the essence of all that's good about Fort Hunt." FCPS Board Member Karen Corbett Sanders thanked Dean for his long history of serving the youth in the area, from his tenure at the helm of the Fort Hunt Youth Athletic Association to his current internship offerings in his legal office to interested students.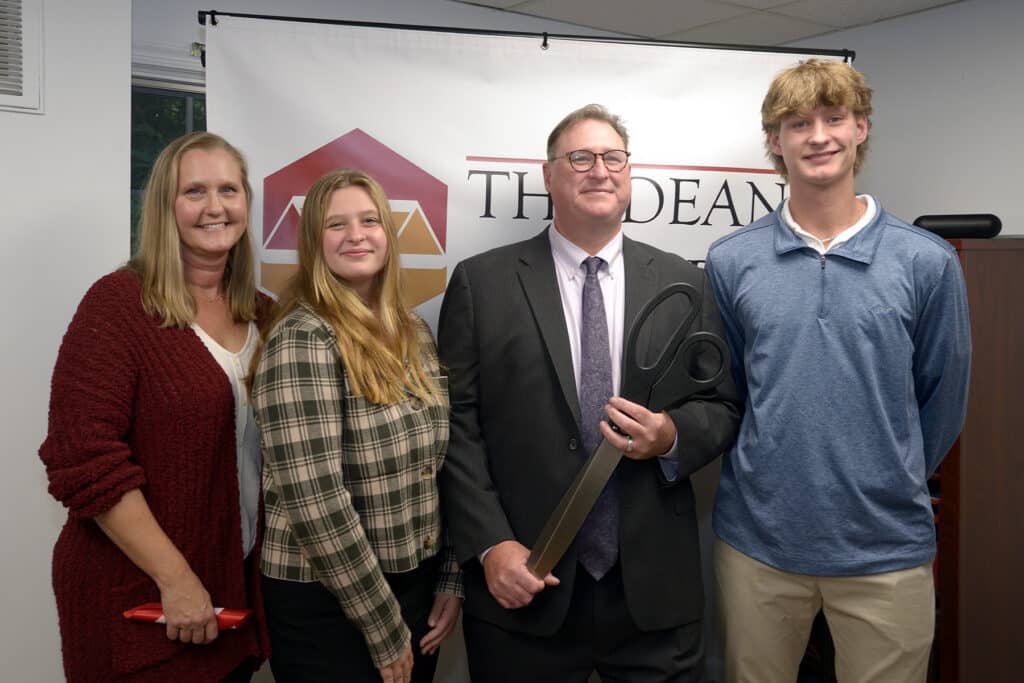 "Our grand opening celebration was everything I hoped it would be, and more," Dean said. "We are so happy to be located right here where it's felt like home from the get-go. To have so many friends, colleagues and clients come join us, and for the Chamber members and community leaders to share their thoughts, just made the event so meaningful for us. I am extremely grateful to all of those who were able to attend or sent well wishes to commemorate this milestone."
The Dean Law Firm has become a trusted community resource for families and small businesses in the area, specializing in estate planning, probate and estate administration, small business counsel, guardianship and conservatorship, and nonprofit law.
For more information on The Dean Law Firm, visit www.pjd-law.com, or email Paul J. Dean, Esquire, at paul@pjd-law.com.
Fort Hunt Grand Opening Gallery