The Dean Law Firm, formerly known as The Law Offices of Paul J. Dean, is a trusted community resource for families and small businesses. The Dean Law Firm specializes in estate planning, probate and estate administration, small business counsel, guardianship and conservatorship, and nonprofit law.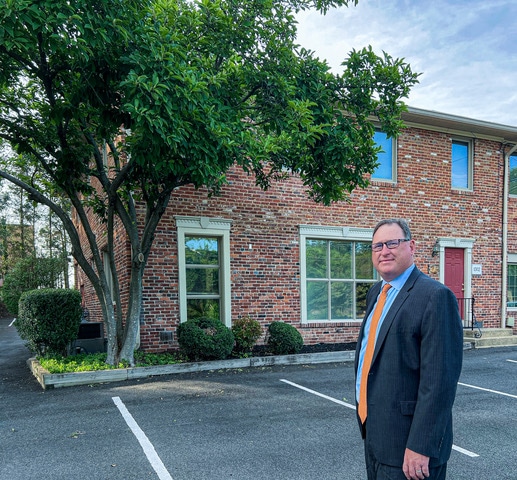 "​​Our new name reflects the next step in the growth of the practice," said Managing Partner Paul Dean. "We think it shows how we can better serve our clients as we transition into a larger law practice that continues to meet the needs of our community."
After operating out of a home office for the last couple of years, Dean is looking forward to meeting clients in a more professional setting. "It actually was a blessing in disguise to work out of the home during Covid. We were able to get our work done while adhering to all the public health advice," he said. "But as we look forward, moving to a location in the center of our community will be a great benefit to our clients."
The new offices are conveniently located off Fort Hunt Road and offer a private, professional setting with a state-of-the-art conference space for client meetings, document signings, and community events. "I'm excited to offer this new office space to not only accommodate my growing practice, but also to provide a place where clients can feel comfortable, secure, and right at home," said Dean.
The move comes just in time for families to take advantage of existing and new legal services offered by The Dean Law Firm.  "In just three short years, we've provided quality legal services for more than 100 individuals, families and businesses in our community. From preparing Wills and Trusts and helping out with probate and estate administrative matters, to helping set up new businesses, I take pride in ensuring that my client's legal needs are met in a compassionate and affordable manner."
The Dean Law Firm has also expanded to provide new services, including Guardianship and Conservatorship for those in need of care.
For more information on The Dean Law Firm, visit www.pjd-law.com, or call Paul J. Dean, Esquire, at (703) 340-3876.